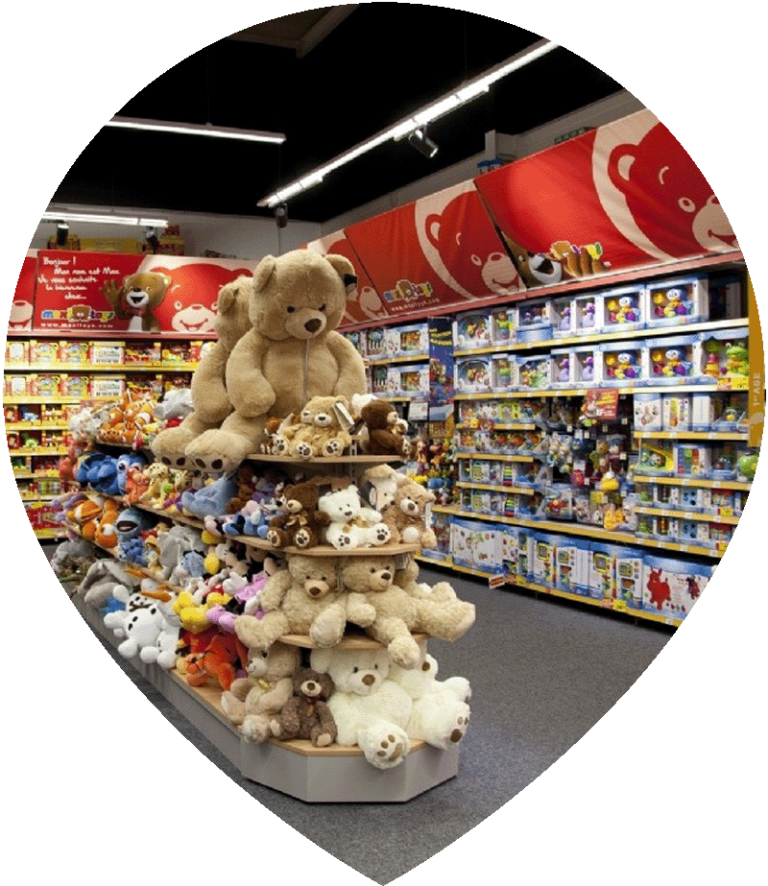 Maxitoys much more than toys!
come in your City2 'maxitoys' at the reception of the laundry (new level in front of the Quick) where we do our best to meet your wishes, May your visit be an iniquitous experience,
More than 1001 reasons to trust us, because we want to make you and your children happy,
Come and discover the wide range of toys for all ages.
We are developing a complete range, offering major brands and our
own brands to meet your needs and individual budgets.
Our motto is 'Nothing is more beautiful than a smile on your child's face', follow us on facebook and don't forget to share your email address on your next purchase.
Discover our promotions and stay informed of events organized in your 'maxitoys City2 store'.
See you soon!